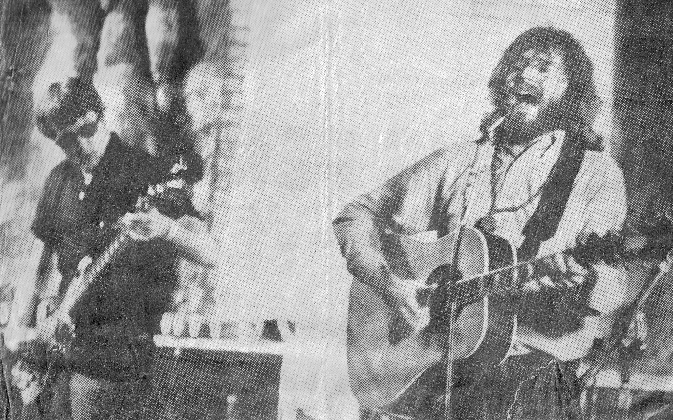 Orpheus
L-R: Snake, (name deleted)
Date: 1969
Location: New York Museum of Modern Art
Photo: New York Times (scanned from newspaper)

Note: One of the founding members of Orpheus has requested that his name be removed from this page, and his likeness obscured. As a courtesy to this individual we have partially complied with this request by removing his name, despite the fact that his identity is a matter of public record. This individual has been designated (name deleted). We have not obscured his likeness, because the photo is a part of the public record.
First | Previous | Next | Last