Original album art © Iris Properties, Inc.
Used with permission

Note: One of the original members of Orpheus has requested that his name and likeness be removed from this page, as well as all sound clips on which he performed, or of songs that he has written.

We have complied in part, by deleting his name from this representation of the Album Notes (below), wherein he is identified as (name deleted). However, we have not complied with the remainder of this request, because this individual does not hold the rights to the material in question. This is copyrighted by Iris Properties, Inc., and is used with permission.


More than a year after the original group disbanded and the four founding members had gone their separate ways, a second incarnation of Orpheus was in the studio, recording a new album.

To form this reconstituted group (name deleted) joined an existing band, "Congress Alley," which was led by songwriter Stephen Martin. Steve had written several of the songs on the earlier Orpheus albums, including Music Machine and, of course, Congress Alley. This group, which also included Elliot Sherman on keyboards, K.P. Burke on harmonica and Howard Hersh on bass, was first renamed "Two Foot Lamb Door" and then assumed the identity of Orpheus. Producer Alan Lorber enlisted the services of famed session drummer Bernard "Pretty" Purdie to round out the ensemble for recording purposes.

The resultant album represented a significant departure from Orpheus' earlier recordings. Where the music of the original group had primarily comprised light "pop" love songs bordering at times on "show tunes" whose colors might have been described as yellows and bright greens, this album featured the musical stories of Stephen Martin which were darker (more along the lines of purples and browns). Steve's visions ranged from the apocalyptic tones of I'll Be There (taken from the Book of Revelation), through the futuristic, haunting and extraordinarily beautiful Tomorrow Man, to the intensely personal experiences depicted in Monkey Demon and Rainbow Peddler.

Orpheus 4 was released under the title Orpheus in April of 1971 as Bell 6061. A single, Big Green Pearl b/w Sweet Life, was released shortly afterward as Bell 45-128. Neither reached the charts, perhaps because they were so different from the earlier efforts that they were not what Orpheus' fans had come to expect. In recent years, though, the album has been termed a "lost treasure," and has achieved new status as a cult favorite.

These were to be the only recorded works by this incarnation of Orpheus. The group disbanded in 1972, putting an end to this chapter of musical history.


TRACK LISTING:
Click on the song titles to hear audio clips

Big Green Pearl
Monkey Demon
It Gets Worse Every Time
I Wanna Be Your Lover
Nunnery
By The Way
Sweet Life
Lucianne (Bonus Track)
Tomorrow Man
Rainbow Peddler
I'll Be There
Big Green Pearl (reprise)

This is a "Limited Reissue," authorized by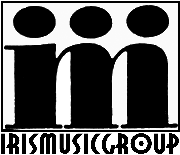 and is available only at performances of Orpheus Reborn
or Stephen and The Snake.

Tracks are available for digital download from eMusic, iTunes, amazon.com, msnMusic, Napster and Rhapsody.



All information in the album notes above is a matter of public record.
(C)(P) Iris Properties, Inc.; clips posted with permission


First | Previous | Next | Last
Return to Trak12 Catalog
Orpheus Reborn Home Page